Allegations brought against local priest
Friday, Aug. 31, 2018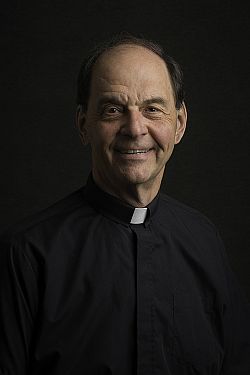 Archive photo
+ Enlarge
SALT LAKE CITY — The Catholic Diocese of Salt Lake City has received allegations of sexual misconduct involving minors against Father David R. Gaeta, pastor of Saint Peter Catholic Church in American Fork.
Fr. Gaeta has been placed on administrative leave effective Aug. 24, pending the outcome of the investigation by the diocese. This matter has been reported to the Division of Child and Family Services and law enforcement and the diocese will cooperate with the investigation into the allegations.
As a newly ordained priest in 1980, Fr. Gaeta served at several parishes in Utah in order to gain experience before his chosen assignment as a military chaplain. All parishes where Fr. Gaeta served were notified that allegations had been received.
Fr. Gaeta maintains his innocence in the face of the allegations.
If you have any information or concerns, please call Sandy Growe, victims assistance coordinator, at 801-328-8641.
Please continue to pray for all those impacted by this matter.