Barbara A. Hantz
Friday, May. 20, 2022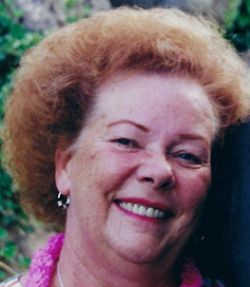 Courtesy photo
+ Enlarge
November 4, 1939 ~ May 9, 2022
Barbara Hantz, 82, passed into the arms of her heavenly father on May 9, 2022, following a hard-fought battle with cancer and other health-related issues.
She was born November 4, 1939, in Bronx, New York to John and Helen (Gaida) Bergosh. She was an active member of St. John the Baptist Parish.
Her hobbies and interests included her dogs and training them, traveling to Las Vegas, decorating the home for the holidays, practicing her Catholic faith; and most importantly, she loved her family.
Mrs. Hatnz is survived by her husband of 62 years, Edward Hantz; three sons Timothy Hantz, Michael Hantz, Steven Hantz (Rachel); three grandchildren Jonathan Hantz, Graeme Hantz, Dean Hantz; one great-grandchild, Ava Hantz; and one brother, Gerald Bergosh.
She is preceded in death by her father, John Bergosh; mother, Helen Bergosh; and brother Stanley Bergosh.
A funeral Mass was celebrated on May 13, 2022, at St. John the Baptist Catholic Church, Draper. Mrs. Hantz was laid to rest at Larkin Sunset Gardens.
In lieu of flowers, donations may be made to the American Cancer Society.