Cruz Chavez
Friday, Jul. 23, 2021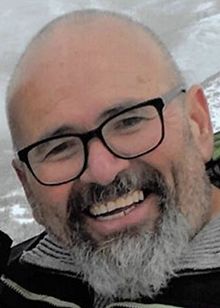 Courtesy photo
+ Enlarge
October 30, 1967 ~ July 9, 2021
Our beloved husband and father of three children, Cruz Chávez, 53, passed away on July 9, 2021, in West Jordan. He was born on October 30, 1967, in Hermosillo, Sonora, Mexico to Marin Chávez Quijada and Maria Dolores Morales D. He married Lidia Rocio Fonesca on October 21, 1989.
Cruz was a very hard-working man and loving man. He was always occupied with being the main provider for his family. He was an enthusiastic participant of various musical ministries in many Catholic churches throughout the city, most recently at Saint Joseph the Worker in West Jordan. He also participated for a short time in the Knights of Columbus.
He was a very talented and joyful dancer who loved music, singing and playing the drums. He loved watching Formula One races and other sports on TV, especially the New England Patriots, while surrounded by his friends and family.
He is survived by his spouse; his three sons, Miguel, Ivan and Gabriel; his parents; and all his brothers and sisters.
A funeral Mass was celebrated July 15 at Saint Joseph the Worker Catholic Church in West Jordan. Interment followed at Memorial Redwood Cemetery.