Deacon Kenneth W. Murphy
Friday, Apr. 26, 2019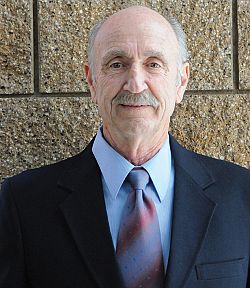 Courtesy photo
+ Enlarge
September 14, 1941-April 16, 2019
Deacon Kenneth W. Murphy died April 16, 2019. He was born on September 14, 1941 to Daniel Henry Murphy and Alta Lorrain Bradham in Socorro, New Mexico and attended school, including carpentry apprenticeship, in Denver, Colorado.
From 1958 to 1962, he served in the U.S. Navy. In 1963, Kenneth married Jean Marie Sudtelgte and they raised three children: Patricia (deceased), Jeffrey and Michael.
They moved to Salt Lake City in 1978 and joined Saint James the Just Parish in Ogden, where Kenneth was baptized Catholic in 1982.
After completing formation, he was ordained a deacon at the Cathedral of the Madeleine on Jan. 23, 2010 by the Most Rev. John C. Wester, ninth Bishop of Salt Lake City. He served at both Saint James the Just Parish, Ogden and Saint Mary Parish, West Haven until he retired on April 22, 2013.
His wife, Jean, died on September 17, 2017.
The vigil for Deacon Ken Murphy will be on Friday, April 26, 7 p.m. at Myers Mortuary, 845 Washington Blvd., Ogden.
The funeral Mass will be Saturday, April 27, 11 a.m. at St. James the Just Catholic Church, 495 N. Harrison Blvd., Ogden.