Diocese is monitoring spread of novel coronavirus
Friday, Mar. 06, 2020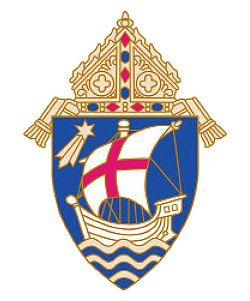 Diocese of Salt Lake City
+ Enlarge
Regarding the novel corona virus, the Diocese of Salt Lake City is monitoring the situation with the federal Centers for Disease Control and Utah Health Services. To date, neither agency has issued specific directives for this region, and no cases have been confirmed in Utah.
The diocese is prepared to implement appropriate health precautions if the need arises. Bishop Oscar A. Solis issued a diocesan memorandum last week to all the priests and school principals about cautionary measures and guidelines to take should the CDC and/or Utah Health Services provide clear directives to implement precautions. A follow-up memo was sent Monday.
Unless cautionary measures are called for, Communion will continue to be distributed according to the diocesan practice; the communicant may receive the Host in the hand or on the tongue, and Communion will be offered under both species.
Meanwhile, pastors can provide their congregation with some common-sense instructions during this time:
1. Always wash your hands. This applies especially to those minsters serving in the Church during Mass and other liturgical celebrations.
2. Cover your mouth when sneezing.
3. Avoid physical contact with someone who is sick, has a cold or runny nose.
4. If you are not feeling well or are sick, stay home and avoid being in public.
5. Consult your physician when needed.
The diocesan stance calls for prudence, caution and preparation; wanting to be ready if precautions must be taken but also wishing to be careful not to create an environment of panic in the community.
For the latest information about the novel coronavirus in Utah, visit https://health.utah.gov/coronavirus.