Donald E. Sankovich
Friday, Jan. 14, 2022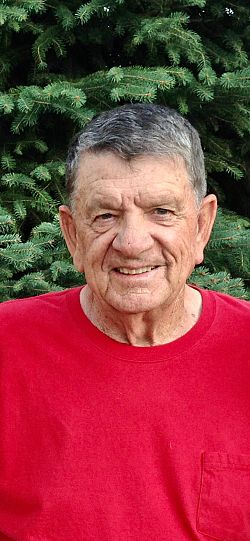 Courtesy photo
+ Enlarge
Sept. 4, 1936 ~ Dec. 20, 2021
Dedicated father, husband and loving friend, Donald E. Sankovich passed away peacefully at his home in Taylorsville on December 20, 2021, from pancreatic cancer. "Sanko" was 85 years old. He was larger than life, always the star of the show. Everything he did had to be the best.
Donald was born September 4, 1936, in McGill, Nevada, to Lucas and Katherine (Mesich) Sankovich. He was the second of four children. In 1955, he graduated from White Pine County High School, where he excelled in all sports. A multi-scholarship athlete, he received a full football scholarship from Brigham Young University, where he was on track to play quarterback in the late 1950s. But then life got in the way, and Donald returned to McGill to begin working at Kennecott Copper while serving seven years in the Nevada National Guard.
On May 18, 1957, he married his sweetheart, Frances Pastorelli (whom he long called "The Queen"), at Sacred Heart Catholic Church in Ely, Nevada. They were married for 64 years and raised three children – Lisa, Tommy and Scott. By 1978, Donald and his family transferred from Ely to Salt Lake City, where he took a position with what is now Rio Tinto Kennecott as a reverberatory supervisor in the smelter. After devoting 40 years of service, Donald retired in 1994.
Golfing, putting a puzzle together, gardening and walking in the mall with friends were his favorite activities during his 27 years of retirement. Enjoying a beer on his patio while admiring his flowers and pristine grass brought him much joy. Dad, we hope you, Gordy and C.J. are having a cold one right now.
A member of St. Martin de Porres Parish, Donald is survived by his wife Frances, and their three children Lisa, Tommy (Kim) and Scott (Shane); his brother, Larry (Carla); his sister-in-law, Thaila Sankovich; and many nieces and nephews.
Donald is preceded in death by his parents, his brother John and his sister, Sharon (Ken).
The family wants to thank Dr. Daniel Yarrish of Granger Medical and the staff of Canyon Home Care & Hospice (especially Veronica) for their care and comfort of Donald and his family in these last weeks.
A celebration of life was held on January 13, 2022, at Starks Funeral Parlor. Donald was laid to rest at a private family service at Mt. Calvary Catholic Cemetery.