Florence Karpovich Schaaf
Friday, Oct. 15, 2021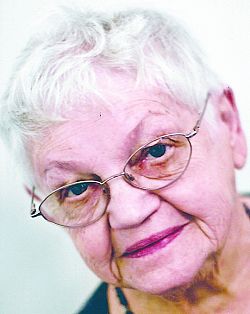 Courtesy photo
+ Enlarge
Florence Karpovich Schaaf
1924 ~ 2021
Florence passed away on October 7, 2021. She was born in Shenandoah, Pennsylvania, the oldest of seven children. She attended Kutztown University, obtaining her degree in education.
She married Vincent P. Schaaf July 9, 1949, at St. George Catholic Church. Together they had five children, moving to Utah in 1965 to pursue Vincent's career as a rocket scientist.
An avid reader and trivia buff, Florence remained sharp into her later years. She conquered crossword puzzles, and watched sports and game shows, especially Jeopardy.
A prayerful woman who loved the Lord, she was a wonderful mother devoted to family. She enjoyed cooking, baking and hosting family parties.
Preceded in death by her husband Vincent. She is survived by her children Dr. Mary Schaaf (Gary), V. Paul Schaaf Jr. (Karen), Cathy Thom (Jerry), Jim Schaaf and Peggy Rueckert (Steve); nine grandchildren; and six great-grandchildren.
At mom's request, a private funeral Mass will be held at St. John the Baptist Catholic Church, Draper. Interment is at Divine Mercy Cemetery, Shenandoah, Pennsylvania.