Fundraiser to benefit Holy Cross Ministries
Friday, Sep. 07, 2018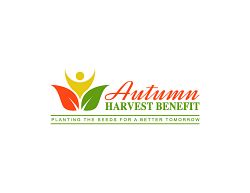 Courtesy graphic
+ Enlarge
PARK CITY—The need for services for many Summit County residents is exceeding the ability of local agencies and non-profits, including Holy Cross Ministries, to handle. While most think of the wealthy when they hear of the ski town, many area residents work in the hospitality industry and often make only minimum wage. The vast majority of them live below the federal poverty line.
It is that population that Holy Cross Ministries serves.
"Holy Cross Ministries has a very concentrated effort on providing programs and services where there are no other options for families," said Patricia Sanders, the organization's director of Development and Communications. "Without Holy Cross Ministries' support, all the individuals receiving services would not have any other option. … We believe cost should not be a barrier to someone's health and wellbeing."
In any given year Holy Cross Ministries serves around 4,000 individuals. To continue that service, this month the organization is holding its largest fundraiser of the year. The Autumn Harvest Benefit "Planting the Seeds for a Better Tomorrow" will be held Sept. 22 at the High West Distillery. It will benefit the Holy Cross Ministries programs in Summit County.
The fifth annual benefit will include an evening of appetizers, live music, drinks, a tapas-style dinner, dessert and programming from Holy Cross Ministries. An optional distillery tour and whiskey tasting will be offered at 4 p.m. for an extra charge.
At the benefit, Fr. Christopher Gray, pastor of St. Mary of the Assumption Parish, will give the prayer. Attendees will also get to visit with Holy Cross Ministries' new CEO, Emmie Gardner.
In 1994 Holy Cross Ministries was founded as a non-profit organization to provide programs for the low-income community after the sale of Holy Cross Hospital. Its first program was the Promotora Outreach Program, through which bilingual, bi-cultural outreach workers teach regular prenatal health classes and provide case management, support group, health access, referral and translation services.
Today Holy Cross Ministries offers programs primarily in Summit County and Salt Lake City. Since its beginnings it has grown to include a legal immigration program, Hispanic education outreach and a school readiness program that is based at St. Mary of the Assumption Catholic Church. HCM also provides legal services for victims of domestic abuse along with counseling and support.
Holy Cross Ministries works with Peace House, the Peoples Health Clinic and the Park City School District to benefit the underserved community in the area.
Event organizers have a goal of generating $75,000 this year, a significant increase from last year's $50,000. The higher amount is necessary because the need is outstripping HCM's ability to fund services in particular its parents-as-teachers programming, Sanders said. HCM is the only certified parents-as-teachers program provider in Park City
The program uses an evidence-based home visiting model for early child development.
"We have a growing wait list that has surpassed our capacity," Sanders said. "We hope to be able to double the number of women and children served."
The funding generated by the benefit will also help support ongoing programs, she said.
WHAT: Holy Cross Ministries fundraiser
WHEN: Saturday, Sept. 22, 5:30 p.m.-8 p.m.
WHERE: High West Distillery, 27649 Old Lincoln Highway, Coalville
Tickets: $100; deluxe and upgraded tickets and tables available; visit hcmutah.org. Registration closes Saturday, Sept. 8.