Holy Cross Ministries of Utah program provides legal services to victims of domestic violence
Friday, Oct. 19, 2018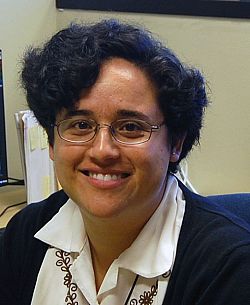 Intermountain Catholic
+ Enlarge
SALT LAKE CITY — Thanks to efforts by Sister Veronica Fajardo, CSC, domestic violence survivors like "Maria" now have greater hope through access to legal services. Sr. Veronica applied for and received a $10,000 grant from Sisters of the Holy Cross' Ministry for the Poor; the recipient was Holy Cross Miniistries of Utah.
Holy Cross Ministries offers programs in Summit County and the Salt Lake City area, including a legal immigration program, Hispanic education outreach and a school readiness program in Park City. It also provides legal services for victims of domestic abuse, along with counseling and support.
Sr. Veronica works as a therapist at Peace House in Park City. Prior to obtaining this grant, funding allowed Holy Cross Ministries of Utah's legal services staff to visit Peace House only once a month. Now, visits can be more frequent and more women like Maria can be helped. More time with a lawyer means a greater likelihood that domestic abuse survivors will be able to apply for and someday receive a U Visa. These visas are granted to victims of crime who have suffered substantial mental or physical abuse who are willing to collaborate with authorities in the investigation of a crime.
Recipients of a U Visa are able to get a driver's license and a work permit. Then, in three years, they can apply for permanent residence and eventually citizenship.