Joe Valenta Manzanares
Friday, Jul. 29, 2022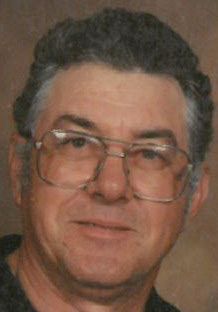 + Enlarge
April 30, 1944 ~ July 17, 2022
Joe Valenta Manzanares, 78, of Myton, Utah, passed away July 17, 2022, at his home.
He was born April 30, 1944, in Santa Fe, New Mexico to Salomon and Lupita Aragon Manzanares. He married Isabel Rocha on June 16, 1962. She died January 31, 2022.
Joe was the owner and operator of Manzanares Trucking, a trucking service for scrap-metal recycling. He was an honest man who liked to joke with family and friends, and he had a big heart. He enjoyed fishing and spending time with his cattle on his farm. He loved his family, especially his grandchildren, who were his pride and joy.
He was a longtime member of St. Helen Parish in Roosevelt.
Joe is survived by his children Pam Brunson, Janet (Roy) Garza, Valenta Joe (Anissa) Manzanares, Tracy (Sheri) Manzanares; 14 grandchildren; 26 great-grandchildren; 12 great-great-grandchildren; sisters Rosa Moore, Chella (Larry) Hogan; and numerous nieces and nephews.
He was preceded in death by his wife, Isabel; a granddaughter, Elizabeth Manzanares; three brothers and one sister.
Funeral services were held July 22, 2022, at St. Helen Catholic Church. Burial was at the Roosevelt Memorial Park.