John Dominic Berg
Friday, Apr. 20, 2012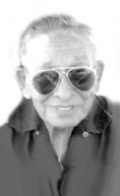 Intermountain Catholic
+ Enlarge
SALT LAKE CITY — John Dominic Berg, 90, died March 15, 2012 from a stroke.
Berg was born June 24, 1921 in Walsenburg, Colo., to Dulcinea Tapia and Joseph A. Berg.
Berg was preceded in death by his parents, wife Thelma, daughter Sharon and sisters Margaret, Mary, and Cecelia.
Berg is survived by son-in-law Angelo Pereyra; grandsons Gilbert, Angelo, Jonathan and their children; sisters Helen Bernal and Bea Sanchez and cousins
A funeral Mass was celebrated at Our Lady of Guadalupe.