Joseph John Visarraga
Friday, Jan. 14, 2022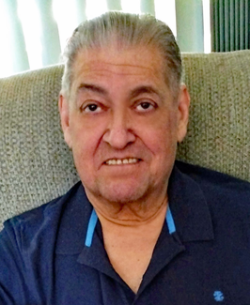 Courtesy photo
+ Enlarge
October 27, 1947 ~ December 25, 2021
Our beloved husband, father, grandfather and brother Joseph Visarraga passed away unexpectedly on December 25, 2021, due to complications from surgery. He was surrounded by his loving family. The pain of his loss in our hearts is deep.
He was born to Lucy Sanchez Visarraga and Abreliano Visarraga on October 27, 1947 in Penasco, New Mexico. Joseph loved music and everyone loved his beautiful voice. He was in a band with his father and brothers for many years. He was also a cantor for the Catholic Church for over 30 years.
Joseph is survived by his wife RoseEllen; two daughters, Jenifer (Nick) and Jodi (Pete); one granddaughter and his loving brothers, sisters, aunts, uncles, cousins, nieces and nephews. Preceded in death by his parents and brother.
A private family Mass was celebrated on January 6, 2022.
His family wishes to thank the Huntsman Cancer Institute for the exceptional care they gave him over the years. If you would like an appropriate way to honor Joseph, please donate in his name to HCI; visit https://healthcare.utah.edu/huntsmancancerinstitute/foundation/ways-to-give/