Maresha Bosgieter returns to Catholic Community Services
Friday, Mar. 12, 2021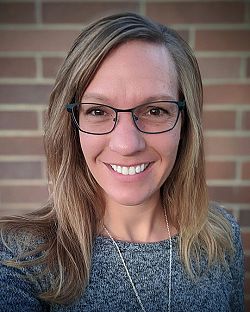 Courtesy photo
+ Enlarge
OGDEN — Catholic Community Services has announced that the role of development director has been filled by Maresha Bosgieter.
Bosgieter spent seven years with CCS, from 2013 to 2020. During that time, her skills were focused on Catholic Community Services' Northern Utah programs.
Bosgieter began her time with CCS in 2013 working in Volunteer and Community Outreach. She then became the development director for northern Utah before moving into the role of program director of northern Utah. During her year away from CCS, Bosgieter's skills were put to work as the executive director for Bountiful Food Pantry.
"I'm super excited to be back," Bosgieter said. "I love the programs here. CCS has been a big part of my life and I've always had a connection to it. I'm really excited to get to work with everybody here – the staff, the board – all of my friends here at CCS."
In her current role as development director, Bosgieter's professional expertise and passion will be vital to building strong and successful relationships with the community on behalf of Catholic Community Services, according to the organization.
Courtesy of Catholic Community Services