Pastoral Congress keynote speakers to focus on laity
Friday, Aug. 31, 2018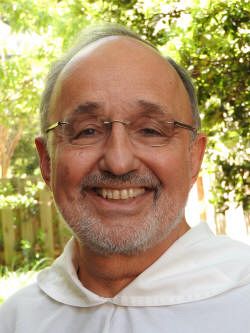 Courtesy photo
Photo 1 of 2
SALT LAKE CITY — The 2018 Diocesan Pastoral Congress will have two keynote addresses in English; both presenters will speak about the gifts of the laity.
The keynote speaker in the morning will be Dominican Father Jude Siciliano, who has been a preacher since his ordination in 1969. He travels throughout the United States, giving retreats for parishes as well as for clergy and religious. For 14 years he taught homiletics at the Graduate Theological Union in Berkeley, Calif. At that time, he was also a volunteer chaplain at San Quentin Prison, and he continues to do volunteer ministry at a federal prison in Texas.
Through the Sacrament of Baptism, the laity have the roles of the common priesthood, prophet and royalty, "and from that comes the missionary activity of evangelization," Fr. Jude said. He added that, in his experience, the gifts of the laity "are essential to the work of proclaiming God's Word."
Before proclaiming, however, people first must listen to the word of God, not only in scripture but also "as we hear it in our lives, because God speaks to us through one another. … In the people and in the world around us and in creation," he said.
Only after listening to God and others should each person ask what they are being called to do, he said. "And out of that listening, then to – the expression that I would use would be to break the silence that you've been keeping and you speak or you act in the setting where you are to proclaim God's Word through words and actions."
Through his presentation, he hopes people will get "a deeper desire to hear God's word and to respond to it" in the particular situation of their lives, he said.
In the afternoon keynote address at the Pastoral Congress, Patricia Jiménez will speak about the vocation of the laity and tell the story of her own faith journey.
"I think people want to hear stories," said Jiménez, who is the webmaster for the United States Hispanic Ministry and is communications coordinator for the Fifth National Encuentro of Hispanic/Latino Ministry. "When you have a conversation with people, it's about sharing your everyday experience, and I think everyday experience is where God is acting and working."
Jiménez's story is that of a very shy child who became an introverted young woman, she said, but now she travels across the country for the V Encuentro. Although she had always volunteered in her parish, serving as a catechist, extraordinary minister of the Holy Eucharist and young adult leader, it wasn't until a Franciscan she worked with suggested she study theology that she realized that could be an option for her, she said.
She went on to earn master's degrees in theology and multicultural ministry from the Franciscan School of Theology in Berkeley, then attended Barry University and received a doctorate in ministry specializing in Hispanic and Latino theology and ministry.
"The Gospel message has transformed me and given me the courage to go out and evangelize in places I never thought I would be," she said.
At the Pastoral Congress, Jiménez will share some of the surprises and challenges of her journey as a disciple, she said, including her story of how she accidently met Pope Francis.
"You never know what's going to happen when you say 'yes,'" she said.
She also hopes that through her presentation people will learn to not let fear or their weaknesses "get in the way of spreading the Good News," she said. "The power of the Gospel is that anyone can be transformed, anyone can do amazing things."
WHAT: Diocesan Pastoral Congress
WHEN: Saturday, Sept. 15, 8:30 a.m. – 4:30 p.m.
WHERE: Skaggs Catholic Center, 300 East 11800 South, Draper
COST: $45; includes continental breakfast, lunch, workshops and exhibit hall
Onsite registration opens at 7:30 a.m. Preregister at www.dioslc.org. For information, contact the Office of Religious Education, 801-328-8641 ext. 357 or della.gardner@dioslc.org.