Patrick Max Casey Jr.
Friday, Nov. 26, 2021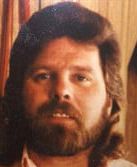 + Enlarge
Patrick Max Casey Jr.
June 8, 1953 ~ November 12, 2021
Patrick Max Casey Jr. was born on June 8, 1953. He left us on November 12, 2021 surrounded by his wife of 50 years, Debra L. Casey, children, grandchildren and siblings.
Patrick was the son of Patrick Max Casey Sr., and Helen Hardy. He grew up in Rose Park and went to West High School, where he met his wife, Debra L. Carrillo. They were married in 1972 after graduation. They raised their family while Patrick worked for Salt Lake, Garfield and Western Railways.
Preceded in death by his father Patrick Max Casey Sr. and his mother Helen Hardy, his older brother Alan Casey, his granddaughter Toni, and his father-in-law Ben Carrillo. Survived by his wife Debra L. Casey, sons Dusty (Tessie), Cassidi (Kelly), Travis (Kim), Nate (little buddy), as well as daughter Marcy (Ben), 13 grandchildren, two great-granddaughters, Eeyore (dog), siblings Debbie (Jessie), Arnold (Debbie), Cindy (Elmer), Annette, Rosalie (Rich), in-laws Angie Sanchez Carrillo, and his brothers and sisters.
A graveside service was held November 22 at Mt. Calvary Cemetery, followed by a celebration of Patrick's life in Salt Lake City.