Resources for family catechesis or individual prayer
Friday, Mar. 27, 2020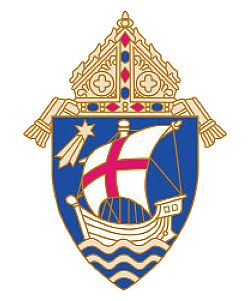 Intermountain Catholic
+ Enlarge
The Diocese of Salt Lake City YouTube channel (Catholic SaltLakeCity) offers English and Spanish Stations of the Cross, spiritual communion and Eucharistic adoration.
The United States Conference of Catholic Bishops (https://catholiccurrent.org/covid19/) offers Resources in Response to COVID-19, including links to online Masses and adoration, daily readings in English and Spanish, and maternal Intercession of Our Lady of Guadalupe from Archbishop Gomez in English, Spanish and Vietnamese.
Magnificat (us.magnificat.net), a monthly prayer resource, offers free access online with their app. They are offering at their link a celebration of the Word families could used for Sunday family prayer. The website also has the MagnifiKid page with resources, including coloring pages, for children.
RCL BENZIGER (rclbenziger.com or 877-275-4725) is supporting families by providing the Order of Mass and the Act of Spiritual Communion for adults and children in both English and bilingual Spanish/English. DREs may arrange free access to digital curricula of RCL Benziger for 60-day periods.
Give Us This Day (giveusthisday.org), a daily prayer resource from Liturgical Press, is offering a free film series featuring biographies of "the Cloud of Witnesses," stories of holy persons whose faith and wisdom inspire us.
Pflaum (800-543-4383) is providing children's liturgy instruction at home. They include puzzles, leaflets and a Family Corner to promote discussions.
Maryknoll offers many videos about their missionary work around the world. Access these by typing in Maryknoll videos on Google search and previewing films that would be of interest for family catechesis.
Teaching Tolerance.org offers resources, including videos and discussion suggestions, that may be adapted for independent learning online. This website is effective for middle school students and teens and emphasizes social justice issues.
Loyolapress.com has free prayer resources in English and Spanish, and at-home activities for families. They also are connected through Twitter, Instagram and Facebook.
Liturgy Training Publications (https://www.ltp.org/LOH) is sharing the order of prayer each day of the week.
Liturgical Press (https://giveusthisday.org/Digital) is offering free access to the March and April issues of Give us this Day abbreviated Liturgy of the Hours.
The Word Among Us (https://wau.org/meditations) with the help of the USCCB, is providing complimentary access to the daily Mass readings and their entire website to help people pray from home.
Bishop Barron Daily Gospel Reflection (https://dailycatholicgospel.com) is a free resource available in English and Spanish.
Holy Heroes (https://www.holyheroes.com/) offers free Lenten and Easter Adventures including videos, prayers and worksheets for ages 5-12.
Pinterest.com offers many creative projects, including Lenten crafts, for Catholic homeschooling families.
Courtesy of the Diocese of Salt Lake City Office of Faith Formation and the Office of Worship.