Roger Irving Handley
Friday, Nov. 25, 2022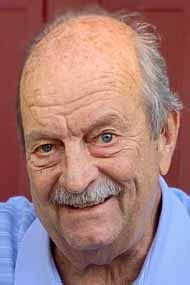 Courtesy photo
+ Enlarge
July 1, 1948 ~ November 12, 2022
Roger Irving Handley, 74, beloved father, husband, brother and uncle, passed away peacefully on November 12, 2022.
Born July 1, 1948, in Salt Lake City to Irving Farrell Handley and Kathryn Eleanor Haran, Roger graduated from Olympus High in 1966 and the University of Utah in 1972, where he was a member of the Kappa Sigma Fraternity.
Roger married his soulmate Sara Gaye Hicks on September 2, 1978. He loved sales (especially cold calls) and represented many manufacturers during his career. While raising his three boys, he served as the president of the Olympus Little League Conference for many years and enjoyed watching the growth and camaraderie that youth football brought to his sons and the young men in the conference. Roger was a good skier and liked hiking in and around Brighton. He had a kind and gentle heart and will be sorely missed.
He is survived by his wife Sara; children Roger Sean (Debbie) Handley, Marc Christopher Handley and Dr. Christopher John (Brittany) Handley; grandchildren Clare Josephine Handley, Colin LeRoy Handley and Bowen Christian Handley; siblings Daniel L. Handley (Gordon Forbes) and Dr. Robert B. (Nancy) Handley; nephew Ian Handley and niece Elyse Handley. Roger was preceded in death by his parents and brothers Michael John Handley and L. Craig Handley.
Special thanks to Brynne, Jill and the 8th floor nursing staff at Intermountain Medical Center for their compassionate care.
A funeral Mass was celebrated on November 19, 2022 at St. Vincent de DePaul Parish, with a graveside service afterward at Mount Calvary Catholic Cemetery