Sacerdotes de St. Catherine of Siena Newman Center, se despiden
Friday, May. 17, 2019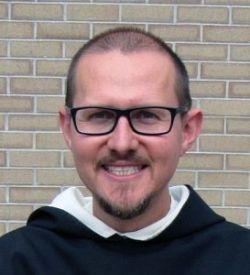 IC foto de archivo
Photo 1 of 2
SALT LAKE CITY — Dos frailes dominicos quienes han servido fielmente en el Centro Newman y en St. Catherine of Sienna han sido reubicados por sus proviencias por lo que próximamente se irán de Utah.
El padre Lukasz Misko, O.P., durante los últimos dos años ha sido el ministro de campus en el Centro Newman. Antes de esto, durante otros dos años sirvió como párroco de St. Catherine.
El padre Marcin Szymanski, O.P., por dos años ha sido el Vicario parroquial y director de educación religiosa de St. Catherine.
El padre Lukasz se unirá al Centro Liturgico Dominico en Krakovia.
El padre Marcin regresará a sus estudios de postgrado que pospuso al venir a Utah, y regresará a servir como director asociado del Newman Center Prince of Peace en la Universidad de Washington en Seattle.
St. Catherine of Siena y el Centro Newman realizarán una barbacoa de despedida para los frailes el domingo 2 de junio en el Centro Newman ubicado en el 170 University St., Salt Lake City.
Todos están invitados.