Susie Marie McHugh
Friday, Jul. 29, 2022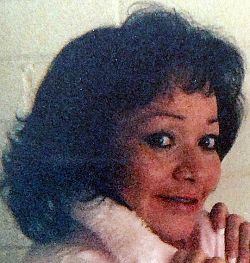 + Enlarge
1964 ~ 2022
We are heartbroken to announce the death of our daughter and sister Susie Marie McHugh. She passed away after a long illness at the age of 58 surrounded by her family.
Susie was born on March 18, 1964, and grew up in Salt Lake City with her brother and sisters. After moving away from home, she met and married William McHugh and they had a baby girl who was only with us for a very short time. Bill and Sue later divorced but remained friends.
Sue was happy and the life of the party. She enjoyed writing programs for children, making costumes, gardening, going to Wendover, swimming, driving through the canyon and singing to all types of music – especially Patsy Cline. She would drive you crazy singing "Crazy." She also loved to laugh.
She is survived by her mother, Mary Gallegos; stepfather Orville Gallegos; her partner James Kunze; sisters Debbie Rayson (Bob), Donna Milliano, Mary Weigle (Mike), Tina Anderson (Barry), Nichole Little John (Marvin); aunts Carrie Salazar, Martha Velasquez; uncles John Serrano, Leonard Serrano; and several nieces, nephews and cousins.
She is preceded in death by her father, Herman Milliano; brother Sammy Milliano; daughter Keely McHugh; uncles Sam and John Milliano, Manuel Serrano, Pete Candelaria; aunts Virginia Chavez, Virginia Garcia; maternal and fraternal grandparents. Susie was cremated on July 19, 2022. She was a member of St. Francis of Assisi Parish in Orem.