Theresa G. Sliger
Friday, May. 18, 2012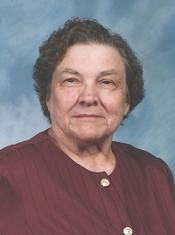 Intermountain Catholic
+ Enlarge
SALT LAKE CITY — Theresa G. Sliger, 85, passed away May 8, 2012.
Sliger was born April 2, 1927 in Brooklyn, N.Y. to Robert C. and Madeline Morgan Gebele.
Sliger married Douglas R. Sliger on June 4, 1953, in West Point, N.Y. She was a member of the Catholic Church. She supported the Multiple Sclerosis Society and the American Heart Association.
Sliger was preceded in death by her husband and a son, James R. Sliger.
Sliger is survived by children, Doug Sliger Jr., Liz (Mel) Bingham, John Sliger, Mike (Cindy) Sliger, Pete (Sheri) Sliger, Dave (Rebecca) Sliger; 11 grandchildren and five great-grandchildren.
A funeral Mass was celebrated at Holy Family Catholic Church.