Lisa Wyllie
Friday, Mar. 09, 2018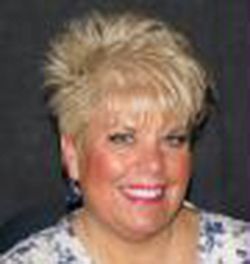 + Enlarge
September 28, 1965 ~ February 25, 2018
Our beautiful vibrant sister, aunt, niece, cousin and friend, affectionately known as Possum to her family, Lisa Wyllie, 52, lost her battle with cancer on February 25, 2018.
Lisa was born on September 28, 1965 in Salt Lake City to Bill and Clara Wyllie, the third of four children.
Lisa graduated from the University of Utah in 1989.
For the last seven years, Lisa worked as an administrative assistant at L3 Technologies where she was beloved by her co-workers. She had the knack for making friends wherever she went. Lisa also worked in the banking and insurance industry.
Her personality was bigger than life and so were her talents. Her crafts, gift wrap-ping, flower arrangements and gift baskets were amazing. If you have been a recipient of anything she made you, you were astonished and honored.
Lisa was well known for being the party planner extraordinaire and everything was planned and organized to a T. No stone was left unturned.
She was a huge University of Utah fan, with a bedroom dedicated to the U.
Lisa was also a huge lover of animals, always concerned when she saw a stray dog or cat to pick them up and drop them off at the Humane Society.
Lisa is survived by her siblings Tonna (Kelly) Goodfellow of Salt Lake, David (Jacquie) Wyllie of Reno, Nev., Andrew (Jana) Wyllie of Costa Mesa, Calif., and half-sister Linda Meyer of Las Vegas; nieces Abby and Jillian; nephew Shane; aunts, uncles, cousins, canine niece Milly, feline niece Mia, feline nephew Nico and many, many friends.
Lisa was preceded in death by her parents and grandparents.
She was laid to rest on March 6 at Mt. Calvary Catholic Cemetery.
We would like to thank all the wonderful doctors, nurses, therapists, social workers at IMC who helped Lisa navigate through her illness. Also, the personnel at Legacy Village, Legacy House and Aspire Hospice, who encouraged her to live the best life she could.
In lieu of flowers, donation in Lisa's name may be made to Utah Cancer Association, 1121 E 3900 S #C230, Salt Lake City and/or The Humane Society of Utah, 4242 South 300 West, Salt Lake City.