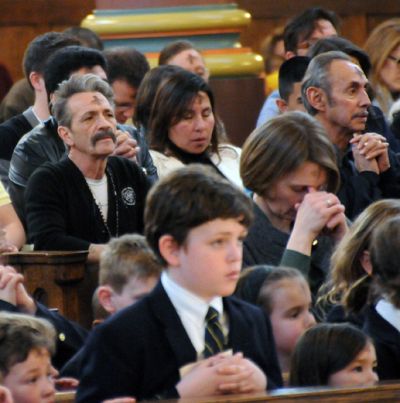 Intermountain Catholic
Lent is a time of conversion and a time to deepen one's faith, demonstrating and sharing it through the corporal and spiritual works of mercy, Pope Francis said.
>>>
THE SEASON OF LENT BEGINS ON ASH WEDNESDAY, February 10, 2016. It is a time of baptismal renewal and preparation for the Easter celebration of the Lord's death and resurrection. Personal, family and small group prayer, daily Mass, fasting, acts of mortification and works of charity and service are highly recommended ways of observing the Lenten season. So, too, is greater reflection on the Word of God.
>>>
La temporada litúrgica de la cuaresma empieza el miércoles de ceniza, Febrero 10, 2016.
>>>