Intermountain Catholic
In all of human history there is no event as dramatic, as important, as far-reaching and as essential as the resurrection of Jesus Christ from the dead. For the person of faith, there is no doubt whatsoever that Easter is the central mystery of all life: All creation leads to it and all springs from it.
>>>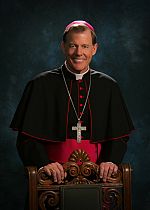 En toda la historia de la humanidad, no existe un evento tan dramático, tan importante, tan profundo y tan esencial que la resurrección de Jesucristo de la muerte. Para una persona de fe, no hay duda, sin embargo, que la Pascua es el misterio central de la vida, toda la creación nos lleva a ella y todo sale de ella.
>>>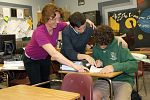 OGDEN — Saint Joseph Catholic High School has been named one of "America's Most Challenging High Schools" by the Washington Post.
>>>