Home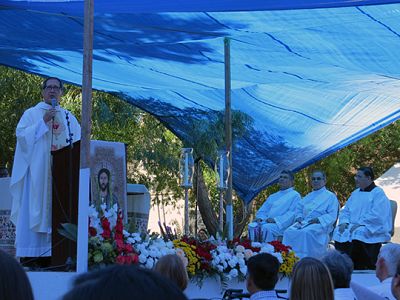 IC photo/Alex Harrington
"Thank you to all the parishioners who made this church a living symbol of love … for our diocese and for the world," said Bishop Oscar A. Solis to the people gathered on June 25 at Sacred Heart Parish's Mass of Thanksgiving in celebration of 100 years of faith.
>>>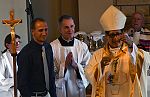 KANAB — St. Christopher parishioners 18-month wait came to an end June 26 as Bishop Oscar A. Solis rededicated their church, which had undergone an interior renovation that was completed in December 2015.
>>>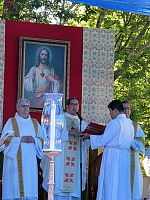 SALT LAKE CITY — "Gracias a todos los feligreses que hicieron posible que esta Iglesia sea un símbolo viviente del amor… para nuestra diócesis y para el mundo," dijo el Reverendísimo Oscar A. Solis, obispo de Salt Lake City ante las personas que el 25 de junio se reunieron en la Misa de celebración por el 100 avo aniversario de la parroquia del Sagrado Corazón.
>>>