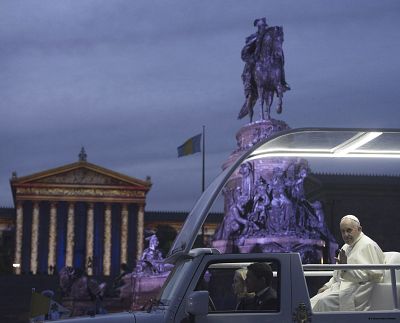 Intermountain Catholic
PHILADELPHIA (CNS) — Pope Francis threw away a prepared text and, to the delight of tens of thousands of people on the Benjamin Franklin Parkway, spoke from the heart about the challenges and love that come with being part of a family.
>>>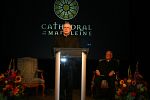 SALT LAKE CITY — Monsignor M. Francis Mannion, pastor emeritus of Saint Vincent de Paul Parish and former pastor of the Cathedral of the Madeleine, was honored at the Bishop's Dinner Oct. 1.
>>>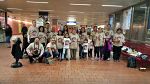 SALT LAKE CITY — "Con Dios en tu vida no existen barreras. … si uno realmente trabaja duro para cumplir sus metas estas se consiguen," dijo Ernesto Méndez, feligrés del Sagrado Corazón y parte del Camino Neocatecumenal de Utah, al describir su aprendizaje después de haber visto de primera mano al Papa Francisco durante el viaje del Santo Padre a los Estados Unidos.
>>>